Meet our caring and committed professionals.
Each member of our innovative leadership team has years, if not decades, of experience in working with Assisted Living and Memory Care residents. Our team's mission is to empower individuals to live richer and fuller lives.

Ashley Bontjes
Executive Director
Contact: ashleybontjes@ecumen.org
Phone: 952-658-5460
Ashley is originally from Brainerd, MN. She attended Concordia College in Moorhead, and graduated with a degree in Healthcare Leadership and Long-Term Care Administration. After college, Ashley spent a year in Billings, Montana as an Administrative Intern at a long-term care organization called St. John's United. Montana is absolutely beautiful and she definitely did her fair share of hiking in the mountains!
 Ashley enjoys spending summer weekends in Brainerd with her family and friends at the lake, and one of her favorite summer activities is going fishing with her dad. Her family has two dogs named Risto and Stella who both love to go on walks. In her free time, Ashley watches the show "Friends," likes doing yoga, or going for a run.
"I am super excited to be a part of the team here at Ecumen Centennial House and I'm looking forward to getting to know everyone!"

Emily Springer
Assistant Executive Director
Contact: emilyspringer@ecumen.org
Phone: 952-658-5460
Emily Springer, as Ecumen Centennial House's Assistant Executive Director, focuses on developing a strong workplace culture that supports opportunities and learning in a welcoming environment. Her motto is, "if we have a positive workplace culture, it shows with how our residents are treated in their homes, and enriches the environment for everyone to thrive at our community."
Outside of work, Emily loves spending time with her husband (Grant), daughters (Grace & Josey), and dog (Toby). In her free time, Emily enjoys going to concerts, painting, getting together with family and friends, yoga, meditation, reading, cooking, gardening, listening to podcasts, finding new coffee shops, and hiking.

Jessica Kruse
Clinical Director 
Contact: jessicakruse@ecumen.org
Jessica is from Hampton, MN. She started her nursing career as a CNA at Centennial house and worked primarily in Memory Care.
She then went on to nursing school at Inver Hills and Graduated with her RN degree.
After graduation, Jessica went on to work in a skilled nursing facility and then to    Assisted Living.
Jessica is married and has 2 grown children. She also has 2 dogs named Trigger and Baxter. She enjoys family time and family trips to Florida and well as weekend getaways to the North Shore. She loves photography and scrapbooking in her free time.
"I am excited to be back here with Centennial House and hope to make a meaningful impact while here. I'm looking forward to getting to know all of you and your families."
We welcome Jessica and look forward to sharing in her successes as she leads our clinical team!

Nancy Solinger
Sales and Marketing
Contact: nancysolinger@ecumen.org
Phone: 952-542-5687
Nancy joined Ecumen Centennial House in August 2016 and is responsible for Sales and Marketing. Prior to her career in senior living, Nancy was a group sales manager for the Crowne Plaza Hotel & Suites in Bloomington. Her focus is always on building trust with families and residents as she guides them on the sometimes difficult journey into senior living as she defines their needs, wants, and expectations. She is also responsible for marketing her community in the area as she represents Ecumen Centennial House at tradeshow events and within the community. Nancy received her degree in Graphic Arts from Dakota County Technical College.

Joshua Williams
Environmental Services Director
Contact: joshuawilliams@ecumen.org
Phone: 952-542-5688
Joshua "Josh" comes to Ecumen Centennial House from another Ecumen community — Seasons at Maplewood, after joining Ecumen in 2019.
Josh grew up in St. Paul, and has 3 wonderful kids — his 2 boys, and a daughter. His favorite sport is football, and is a loyal Vikings fan. He doesn't have any pets at this time, but wants to get a dog in the future!
You will never find Josh turning down pasta, which is his favorite food!

Peggy Lane
Life Enrichment Manager
Contact: peggylane@ecumen.org
Phone: 952-542-5686
Peggy joined Ecumen Centennial House's Life Enrichment Department in 2008. She is responsible for providing a well-rounded program designed to be innovative and keep abreast of the many changes in the area of therapeutic recreational activities for seniors. She is passionate about serving seniors and sharing her life enrichment experiences with the residents we serve.

Nadera Basdeo
Business Office Specialist
Contact: naderabasdeo@ecumen.org
Phone: 952-542-5681
Nadera comes to us from Ecumen's Seasons at Apple Valley location. She has worked in the healthcare industry for over five years. Nadera grew up and attended college in New York and has a certification is Paralegal Studies. She enjoys building relationships and always follows through on honoring her commitments. A fun fact about Nadera is that she will always root for all of the New York sports teams!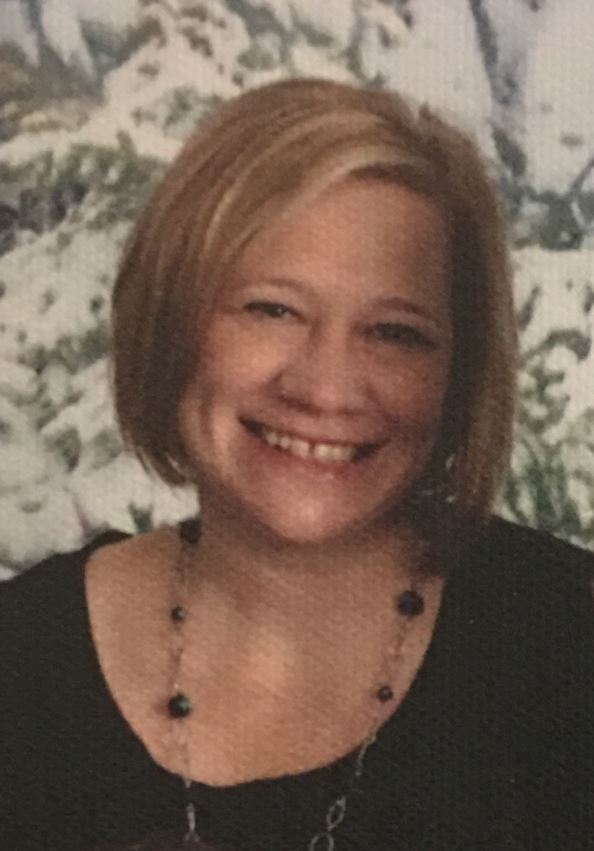 Valerie Snyder
Chaplain
alerie Snyder, Chaplain at Centennial House, grew up in Bloomington, MN, and knew from a young age that she wanted to work with seniors in a ministry capacity.
Valerie earned her Bachelor's degree in Biblical and Theological Studies from Bethel University and then earned a Masters of Divinity degree with an emphasis in pastoral care (Bethel Seminary). She then continued her chaplain specialization by doing Clinical Pastoral Education, which is essentially "practicing chaplaincy" with supervision.
Valerie supports all faiths and denominations, and loves visiting with everyone.